SEEDS continue growing!! Chiara Davico joins our team!
10.03.2008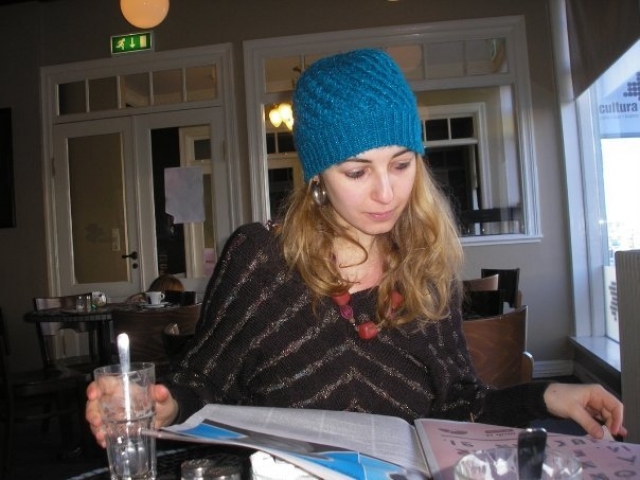 We have the pleasure to announce that a lively intercultural team is now working together at SEEDS office.
Chiara Davico from Italy joined SEEDS team in recent days; we would like to welcome her and wish her all the best for the Icelandic experience! Chiara comes from Alba in the North-western Italian province of Cuneo in the Piemonte region. Her subjects are Political sciences and International studies at the University of Turin and she also attended the Faculty of Human Social Sciences of the University of Lisbon in Portugal.
Additionally she has gained practical experience in the field in few different projects abroad in Bosnia & Herzegovina, Burkina Faso and Mali. Chiara brings all her knowledge, experience and skills to SEEDS and will be in charge of our short-term voluntary service projects or work-camps.
We are able to have Chiara thanks to the kind support of the Leonardo da Vinci Programme of the European Commission and the project TravelStage Plus, organised by our partner organisation IAL PIEMONTE.
Chiara is part of a transnational vocational training project hosting interns following training programmes and work experiences overseas.
For more details, please visit the following sites:
On IAL Piemonte, http://www.ialpiemonte.it/
On the Leonardo da Vinci / Erasmus Programme,
http://www.ec.europa.eu/education/
On SEEDS Iceland past activities:
http://www.seedsiceland.org/annual-report-2007.pdf
http://www.seedsiceland.org/annual-report-2006.pdf
Enjoy the reading!
Find your workcamp
Icelandic Experience
SEEDS main supporters