Bringing green back to the scene
10.01.2023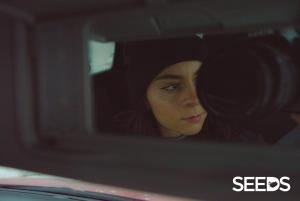 Days in Iceland are still short and dark, but our afternoon has been lighten up! @andreadp, our participant from Spain, send us beautiful testimony from our last exchange Action: Bringing green back to the scene.
''Our memory is not as reliable as we think it is. Fortunately for me, I always appreciate things more in reminiscence; that's why I love taking pictures and that's why I love looking back at them. It's the urge (or attempt) to preserve a feeling. And the hope to feel a little bit like that again in the future.
This month I had the chance to visit @seedsiceland, an NGO which organizes camps focused on sustainability and photography, but this time on an EU-funded project crafted by @iulia.g.e
We visited the Hellisheiði geothermal power plant and we had several workshops on different topics around environmentalism throughout the week.
To the participants of the project: thank you for all the dinner table conversations and for sharing your time in community. And for the loveliest long-term volunteers, take it from someone who just spent a blink of an eye in this wild country: don't take it for granted. Experiencing it is absolutely priceless.
Nos vemos por el mundo."
Thank you, it's always a pleasure to meet such exceptional and inspirational people from all over the world.
Find your workcamp
Icelandic Experience
SEEDS main supporters