What a youth exchange!
19.11.2022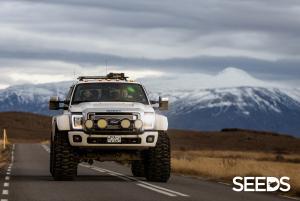 Our youngsters from Hungary, Portugal and Romania conclude an experience full of exploration, learning, intercultural awareness and of course "Nature & Lens" with an amazing photo exhibition.
Starting off with different skillsets in photography, our youngsters extended their knowledge, supported each other and eventually selected their best creations. Needless to say, not only will this group carry these wonderful pictures with them but also memories that for sure have shaped their youth.
First part of the online exhibition. It seemed like mission impossible to choose only one picture per participant. Do you have a favorite one? Check out
here
Find your workcamp
Icelandic Experience
SEEDS main supporters