Let the shoes walk again
17.11.2022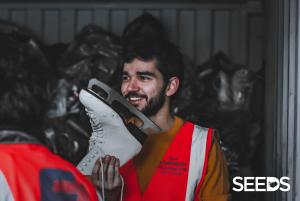 This project has originally started by Steinar Waage who was a shoe salesman in Reykjavík and a supporter of the mission. The shoes would be inspected and made to run again in many parts of the world, especially in Africa.

We were moving shoes from the smaller containers into a large one. We started early in the morning which was not much fun but with advanced hour our mood lighten up rapidly!
We could even practice our Icelandic. Og þú?
Find your workcamp
Icelandic Experience
SEEDS main supporters