Bringing Green back to the Scene youth exchange in December
15.11.2022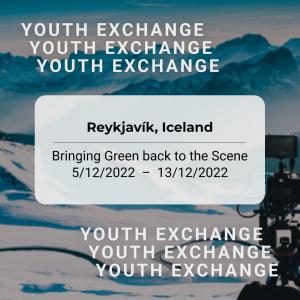 Are you 18-30 years old? Living in Iceland?
Interested in being part of an environmental project with an international group of youngsters? Then you should join us!
SEEDS is looking for participants from Iceland for the Bringing Green back to the Scene Youth exchange in December. Together with youth from Italy, Romania, and Spain we will learn how to better use the media and interpret information on current environmental topics.
You will take part in workshops and field trips that will stimulate your creativity and digital skills and inspire you to create a video translating the eco-friendly changes you wish to implement in your life.
Write to projects@seeds.is if you are interested and want to know more about the project and how to apply!
When: 5-13 December
Where: Reykjavík, Iceland
Age: 18-30
Find your workcamp
Icelandic Experience
SEEDS main supporters