Kick-start of our youth exchange Nature & Lens
10.11.2022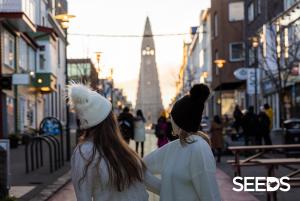 All national groups have arrived and so we can officially kick-start our youth exchange Nature & Lens!
Looking forward to these 10 days full of sharing and learning. We have many talented photographers participating so you can expect great content these days.
We start with pictures from Adrienn. Her backpack is full of photography gear. Second part of our exchange title suits her well! She brought many lenses and not just casual ones. Really good ones! Wedding photographer in Hungary, we can't wait to see her talent in action.
Find your workcamp
Icelandic Experience
SEEDS main supporters