SEEDS 056. Branching Out Our Roots
25.08.2022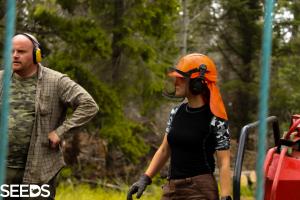 Our camp SEEDS 056. Hiking trails & Forestry - West Iceland is slowly but surely coming to an end, and even though our volunteers are sad to part ways, they're proud of the work they've done, and new skills they've learned.
orestry work can be quite challenging and demanding at times, but it's always rewarding to see new hiking trails, where there used to be only branches and bushes.
It makes the few forests Iceland has accessible and even more enjoyable to visit, and the hours of hard work completely worth it!
Find your workcamp
Icelandic Experience
SEEDS main supporters