Dozens of volunteers all around Iceland! Thanks!
14.07.2007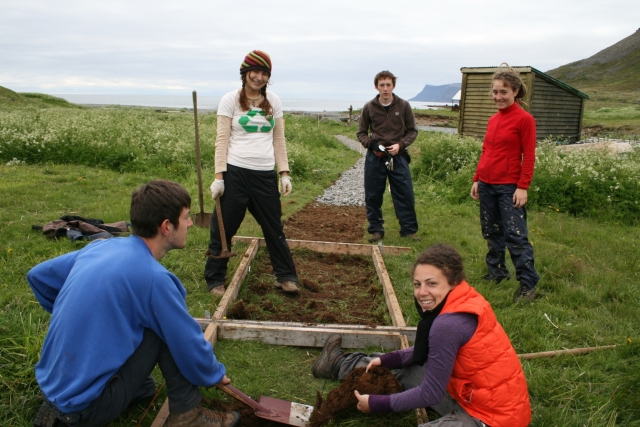 It is high season right now in Iceland and SEEDS has 60 volunteers all around the country in different projects in Akranes, Kópasker, Raufarhöfn, Patreksfjörður, Tálknafjörður, Viðey, Reykjavík, Bláfjöll, Krísuvík and Grindavík areas....
This summer 2007 we will host more than 300 international volunteers, coming from 31 different countries!! They are giving their time and energy in more than 22 different projects all over the isle! We bring together volunteers from different nationalities and backgrounds aiming at building up international understanding and therefore encouraging peace while working for an identified need. All parties involved benefit: The individual volunteers, the local hosting communities and Iceland as a whole!
While working in teams tackling certain projects, SEEDS also addresses among them human, social and environmental concerns, promoting intercultural and common learning. Our projects in Iceland are highly supported by the local hosts and the volunteers participating; additionally we receive strong support for our long term projects from the Youth in Action and Leonardo da Vinci Programmes of the European Commission.
SEEDS wants to thank all those committed individuals that volunteer for us, people that dedicate part of their lives to our cause and that trigger the consequences of our endeavours. Icelandic and foreign volunteers that take aside precious time, from 2 weeks up to one year, to drive forward this initiative and shape the association, to start seeing the fruits and results coming from SEEDS spread, laid out and now growing up!
Find your workcamp
Icelandic Experience
SEEDS main supporters