World Cleanup Day 2020
19.09.2020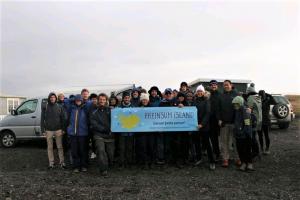 Today was World Cleanup Day. The Blue Army & SEEDS organised a coastal cleanup at Selvogsviti.
Despite the tough weather, dozens of volunteers (and a dog) came the long way to pick up beached waste.
SEEDS volunteers, foreign diplomats, and many other volunteers joined the effort and together we gathered a trailer full of trash; we collected about 1 ton of waste in 90 minutes.
Good job, everyone!
Find your workcamp
Icelandic Experience
SEEDS main supporters