SEEDS 048. Yoga under the Midnight Sun
30.07.2019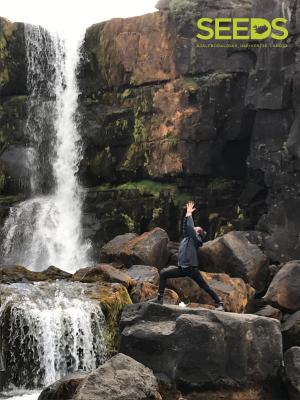 Yoga camp and Iceland. How does that sound?
Volunteers from all over the world: Hong Kong, Mexico, Spain, Germany, Poland, France, Russia were in one place all together. Iceland brought them together for a peaceful experience with Yoga. A perfect combination of daily practice and exploration of this amazing country.
But, what exactly is Yoga and what did we do?
It's a way of self compassion and care for your connection with your body. Also it's about developing a calm and perseverent mind. During the practice you can learn about your limits and and to step out of your comfort zone.
Excursions in nature, cooking, sharing meals and talking about love and compassion made our camp magical. Everyone loved the experience! They felt acceptance, empathy and kindness.
I am sure they will come back for more.
Do the same.
Spread the peace.
For a better world!
Andrea Cadar, Camp Leader
SEEDS 048. Yoga under the Midnight Sun, held between 19.06 and 27.06.
Find your workcamp
Icelandic Experience
SEEDS main supporters