SEEDS 05. Langanesbyggð - Þórshöfn
22.06.2007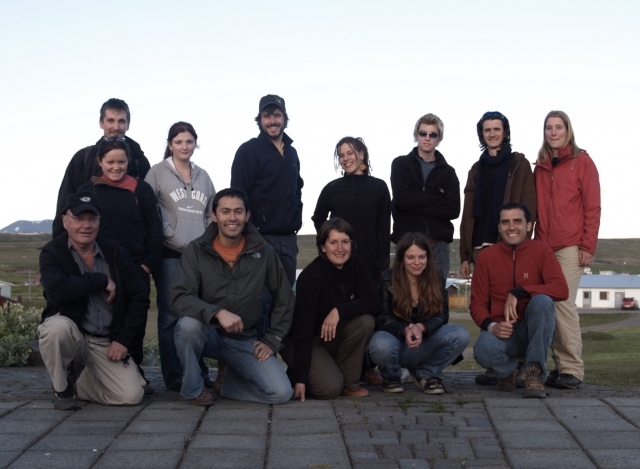 SEEDS' Volunteers covering most of the Icelandic map! With this group in the Langanes peninsula and the other 3 groups in Sólheimar, Hornstrandir, Reykjavík and Þórsmörk, SEEDS volunteers make presence in all corners of the isle!
In Langanesbyggð and Þórshöfn, SEEDS has a group of 10 international volunteers hailing from Canada, France, Hungary, Italy, Poland, The Netherlands and the UK! They will be hosted by the local community of Langanesbyggð, which has been a host of international volunteers from SEEDS since we started our work in Iceland. Our local contact, "Aggi", has wide experience in dealing with groups of volunteers and surely joined with Kristbjörg, Eyþór, Oddur and the inhabitants of the town will try their best to ensure our volunteers have a great Icelandic experience!
We will be working on environmental related matters. One of the biggest pollution issues in the area is the litter brought to the shore due to sea currents that even bring timber as far as from Siberia. Volunteers will be working on cleaning up the shores and beaches in the area. Additional work will be undertaken as reforestation tasks, planting trees and taking care of those already planted. Depending on the advance of the mentioned tasks volunteers might be marking some walking paths and hiking trails.
For more information on the Langanes district, please go to http://www.thorshofn.is
Find your workcamp
Icelandic Experience
SEEDS main supporters