Photography & Easter Aurora Hunting in April
23.04.2019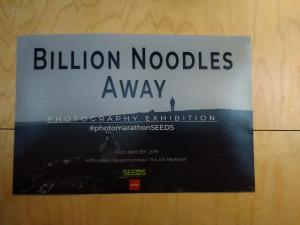 Between the 13th and the 22nd of April, we had the Photography & Easter Aurora Hunting workcamp.
Our volunteers participated in activities together with the Environmentally Aware camp, such as workshops about photography, and environment protection and conservation.
During their free time they played games, including the SEEDS City Game in the city centre of Reykjavik; had a creative newspaper drawing session; and watched documentaries as well as the newest episode of Game of Throne together...
Amongst the volunteering activities they took part in was a guided tour to the city's recycling centre, SORPA, and carried out an urban area cleaning event near Gufuneskirkjugarður, a nearby cemetery and surrounding woods area.
Anna Morozova, camp leader & Photomarathon coordinator
Find your workcamp
Icelandic Experience
SEEDS main supporters