Photography and Environmental Sustainability in March
21.03.2019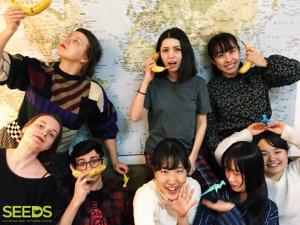 It's time to say farewell to our dear volunteers from Hong Kong, Japan and Russia who participated in our Photography & Environmental camp.
As you can see, they finished their adventure with style and a lot of humor. They showcased their photographs of Iceland's beauty on the walls of the Kaffi Laugalækur last Tuesday.
Today, we will welcome our new motivated participants with our Photomarathon and Environment & Sustainability camps !
Our new volunteers will have the opportunity to discover a new facet of Icelandic design by attending in HönnunarMars // DesignMarchs11th annual design festival in Reykjavik on 28 to 31 March 2019.
Find your workcamp
Icelandic Experience
SEEDS main supporters