What have our March volunteers been up to?
04.03.2019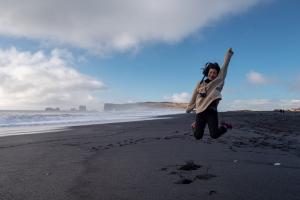 This weekend was the kick off start for our Photography, and Environment & Sustainability learning camps!
On the first day, Friday, we joined the Climate Strike protest, a movement inspired and motivated by Greta Thunberg's activism… We weren't even bothered about the rainy weather!
On Saturday we visited the Icelandic south shore, and admired all the beautiful waterfalls, the black sand beach of Reynisfjara, and the Sólheimajökull glacier. Sunday was a trip day also, as we enjoyed the wonders of the Golden Circle: we learned about geothermal energy during a guided tour at the Geothermal Energy Exhibition at Hellisheidi Power Plant; and we had the chance to cuddled some cute, fluffy Icelandic horses!
A lot of activities are now ahead and we can't wait to learn a lot more about the environment, and practice our photography skills together!
Jana ​Černa, Photomarathon coordinator
Find your workcamp
Icelandic Experience
SEEDS main supporters