Photomarathon, Auroras & Lights festival
17.02.2019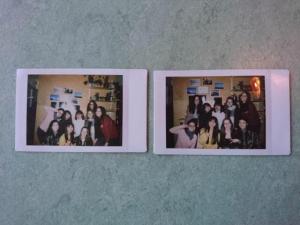 We have just finished another successful Photomarathon camp!
For this time, we had participants from China, Germany, Japan, Russia, South Korea, Switzerland, and Taiwan.
This camp started on the first day of the Winter Lights Festival which is an annual event that brings life to Reykjavík in the midwinter. "The Festival celebrates both the winter world and the growing light after a long period of darkness." We had the chance to attend a mixture of events that included: art exhibitions and performances, as well as environment, history, and culture displays.
We were also very lucky to have managed to see the northern lights on our first night, while walking in the city centre, which provided a great opportunity for one of our Night Photography workshops.
We had a lot of fun during these nine days and we were very lucky to have such a lovely group of people with us!
Find your workcamp
Icelandic Experience
SEEDS main supporters