New Year's Environmentally Awareness camp
03.01.2019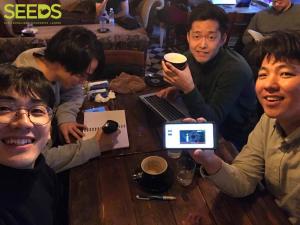 After an intense week full of workshops, activities, sightseeing and a crazy NYE party, it is time for our Environmental Awareness volunteers to wrap up all they've learned and prepare a final presentation about their countries' environmental status.
Tonght we will have a multicultural learning moment to understand how realities are so different around the world.
Thank you for your commitment, guys!
We will miss you!!
Filipa Gomes, Environmental Messenger and workcamp leader.
Find your workcamp
Icelandic Experience
SEEDS main supporters