SEEDS 02. Hafnarfjörður - Víkingahátíð - Viking Festival
04.06.2007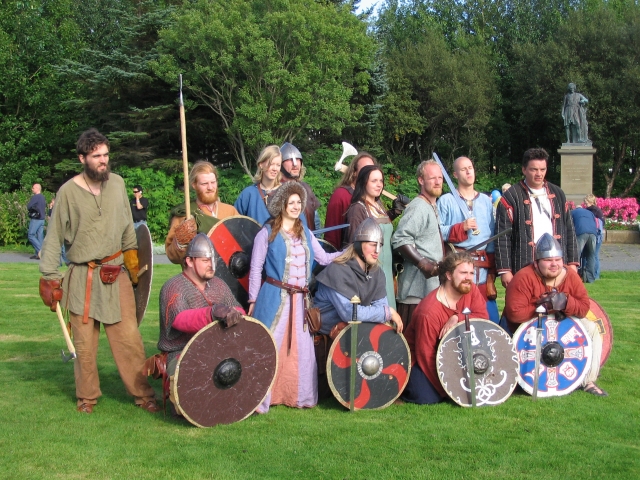 SEEDS "Viking volunteers" have arrived to Hafnarfjörður from different corners of the world!
Our second project (SEEDS 02. Hafnarfjörður - Víkingahátíð - Viking Festival) during this summer 2007 has started today and we are hosting 10 volunteers from 8/9 different countries: Canada/Ireland, Czech Republic, Finland, Germany, France, Italy, South Korea and the US!
Volunteers will be active during the whole stages of the Viking festival, helping during the preparation, the festival itself and after it has finished. The festival this year will take place mostly in Hafnarfjörður (Southwest of Iceland) and partly in Sauðárkrókur in the Northern Icelandic countryside.
It starts on June 8th and last until June 17th. Apart from SEEDS "Vikings" there will be around 100 more Viking volunteers (Norsemen) coming from all around the world! A colourful collection of artists will be at the Festival: artists, warriors, bowmen, wrestlers, woodcarvers, stonemasons, blacksmiths, storytellers and enchantresses, musicians and magicians.
SEEDS and our volunteers are very happy by the introduction made by our host, Jóhannes, and are very much looking forward to having a great time in the Viking Festival!
For more information:
On the Viking Festival go to http://www.fjorukrain.is
On Hafnarfjörður visit http://www.hafnarfjordur.is/english/
Find your workcamp
Icelandic Experience
SEEDS main supporters