Northern Lights - October 14th
15.10.2013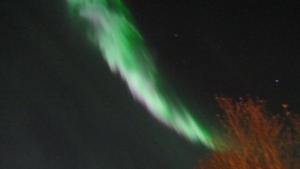 Northern lights lit up the sky all over Reykjavik's last night and our volunteers were at the front row for the show.
Word around town is that there will be more tonight between 9.30 p.m. to

10.00 p.m. Lights will be switched off in 4 places in Reykjavik city: in Grafarholt, Seljahverfi (Breiðholt), Öskjuhlíð and in Skólavörðuholti.
Find your workcamp
Icelandic Experience
SEEDS main supporters