Tales of Iceland now available in stores, 5% of it's profit will be donated to SEEDS!
02.05.2013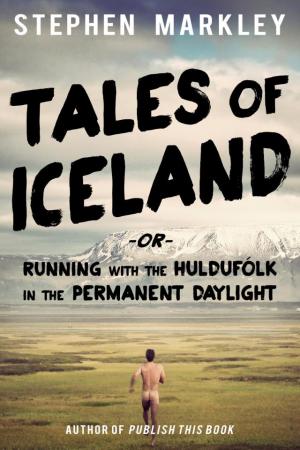 Stephen Markley's latest book, Tales of Iceland or Running with the Huldufólk in the Permanent Daylight, is now available online! The book is an alternative type of travel book about Iceland where Markley dives headfirst into Icelandic history and culture while delivering the same twisted sense of humor praised in his 2010 growing cult classic, Publish This Book, with stories like:
Interviewing Jón Gnarr, the actor-comedian who accidentally became the funniest mayor in the world
Encountering a drunk, raging Kiefer Sutherland
Crashing in the band Of Monsters and Men's old apartment
Touring the homes of Icelandic "hidden people"
Hiking over pristine white glaciers featured in Game of Thrones
Partying with gorgeous Icelandic blondes in Reykjavík on National Day

"Iceland is such a strange, beautiful, and remarkable place," said Markley. "So I was like 'Oh yeah, I'm a writer. I could totally describe it in unique and/or bizarre ways. That's like my job". The book is already getting great reviews from readers on Amazon.com with comments such as "The first laugh-out-loud travel book" and "This is the way travel books should be written!".

Stephen Markley is an author and a columnist at RedEye in Chicago, USA. The book, which is illustrated by Icelandic artist SiggaRún, is being published by independent publisher and lifestyle company GiveLiveExplore who has decided to donate 5% of the books profit to SEEDS! We are so happy to be involved with this book and hope it reaches as many people as possible.

The book is available as an e-book at Apple, Barnes & Noble, Kobo and Icelandic startup e-book retailer Emma.is. The book is available both as a paperback and a Kindle edition at Amazon.com. We defineatly recommend it to everyone who's looking for a fresh and funny take on travelling in Iceland.
Find your workcamp
Icelandic Experience
SEEDS main supporters