Sjálfboðavinna í útlöndum - SEEDS - A world of opportunities!
26.03.2007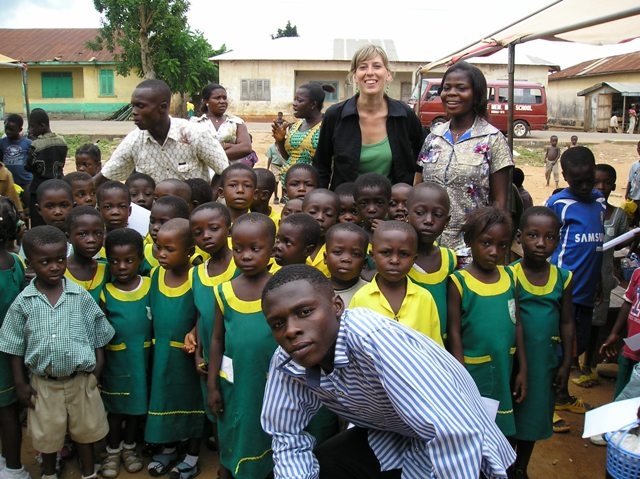 Íslenskum ungmennum stendur nú til boða að taka þátt í sjálfboðavinnu í yfir 80 löndum víðsvegar um heiminn árið 2007.
Þetta eru verkefni sem tengjast t.d. umhverfismálum, uppbyggingu svæða, fornleifarannsóknum, undirbúningi menningarviðburða eða tungumálanámi og vara í tvær til fjórar vikur. Í vinnubúðunum starfa átta til tuttugu manns frá mismunandi löndum en auk þeirra eru einn til tveir hópstjórar sem skipuleggja verkefnin og halda utan um þau. Gert er ráð fyrir því að þátttakendur hafi einhverja enskukunnáttu.
Verkefnin eru margs konar og sem dæmi má nefna gerð göngustíga í þjóðgarði á Ítalíu, byggingu skóla fyrir börn á hálendi Kenýa, skipulagningu listahátíðar í Englandi eða aðstoð við viðhald á regnskógum í Brasilíu. Þetta eru aðeins örfá dæmi um hvað er í boði en hjá SEEDS má finna upplýsingar um frekari verkefni, ráðstefnur og ungmennaskipti sem fara fram sumarið 2007. Frekari upplýsingar má finna á vefsíðu SEEDS
http://www.seedsiceland.org/contact-seeds-iceland-is.html
Áhugasamir hafið samband við skrifstofu SEEDS í síma 8456178.
Icelanders have now the possibility to take part in voluntary service projects in more than 80 countries all around the world during this 2007! There are different types of projects related to environmental protection, renovation or construction works, archaeological research, organisation of cultural events or festivals, as language learning. The projects usually last for 2 up to 4 weeks and groups of 8 up to 20 International volunteers from several nations take part, with the coordination of one or two project leaders. Basic knowledge of English is usually needed.
There are different types of projects and works as maintaining and marking hiking trails in an Italian National park, building class rooms for children in Kenya, helping in the organisation of a music festival in England or giving a hand saving the rainforest in Brazil. They are few examples of hundreds of projects all over the globe offered by SEEDS in Iceland. For more information on the projects, other Seminars or Youth Exchanges during this summer, please visit us at
http://www.seedsiceland.org/contact-seeds-iceland-en.html
Additional questions, interest in particular countries or projects, please call us at 8456178.
Find your workcamp
Icelandic Experience
SEEDS main supporters