SEEDS: Our year in videos!
03.12.2012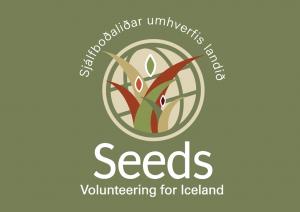 This year we have been lucky to host hundreds of wonderful volunteers who have come to Iceland from all over the world to partake in our workcamps.
Some of them have made really nice videos which are a great way to look back at 2012. We would like to thank all of them for making these great momentos.
Did you make a video from your stay with SEEDS in Iceland? Send us a link to pr@seeds.is!
Adrià Grau: SEEDS Volunteer who partook in a workcamp in Reykjavík in March:
Jenny Lau: SEEDS Volunteer from Hong Kong that partook in our workcamp in April:
Tinka Kalajzic Ines: SEEDS Volunteer form Croatia who partook in our workcamp in Reykjavík in March:
Hauyoung Sophia Kim: SEEDS Volunteer from South Korea who partook in a "Meet us, don't eat us" workcamp in Reykjavík:
Matteo Cadeddu: SEEDS Volunteer from Italy who partook in our workcamp in the Eastfjords:
Find your workcamp
Icelandic Experience
SEEDS main supporters