SEEDS Iceland - 2012 Workcamps released!
03.03.2012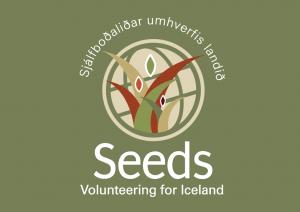 We are very glad to inform you we are releasing our programme of short-term voluntary service projects through workcamps in Iceland for this 2012; so in case you want to join us or you know someone who may be interested in doing so, please feel free to pass on the information.
This year we are offering a wide variety of volunteer projects all around Iceland and you can find our programme of workcamps and their descriptions at the link below:
New additions to the programme will be regularly uploaded in our site; in few weeks we will upload more projects for the summer months and start uploading the autumn/fall projects until Christmas. Yes, this year we will again have projects during Christmas and New Years in Iceland!
You can also find pictures of our past projects at www.seeds.is/galleries
Do not hesitate to contact us in case of questions procedure to apply or additional comments. Greetings from SEEDS Iceland
Find your workcamp
Icelandic Experience
SEEDS main supporters