New Year ahead! 2007 is here!
05.01.2007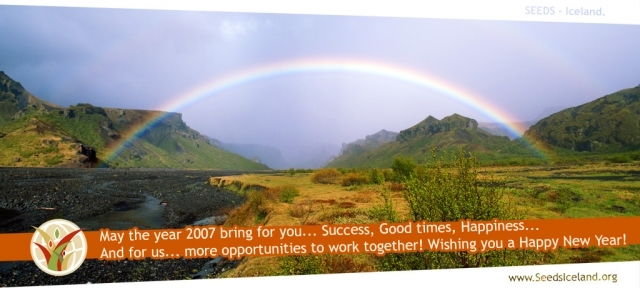 SEEDS Iceland hopes you all had a great 2006 and wishes all the best for the new 2007!
May the new year bring for you blessings, happiness, success, health, peace and love for all the new year ahead!!!
And for us... more opportunities to work together! Wishing you a Happy New Year!!
Find your workcamp
Icelandic Experience
SEEDS main supporters