SEEDS 51. Photo Marathon & Gay Pride!
28.07.2011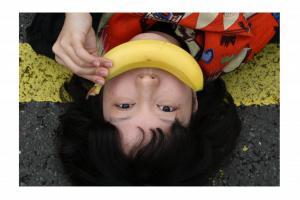 Colours, colours!!! This time volunteers from 12 different countries – Colombia, Germany, Greece, Italy, Korea, Latvia, Lithuania, Poland, Portugal, Russia, Slovenia and Spain - will hang up their photo exhibition under the topic EYESland – Colours of Reykjavík.
The exhibition will take place in Galleri 21 (Skolavördustigur 21) from the 7th to the 21st of August 2011. The viewer will find the exhibition divided by colours: red, orange, yellow, green, light blue, dark blue, violet and white, since the volunteers have been collaborating in the preparation of the Gay Pride parade (blowing more than one thousand balloons to create a balloon snake). Under these colours the photographer volunteers were able to express what these colours mean for them and make the viewer re-think about the colours and the feelings they can create inside you.
Lara SANCHEZ (SEEDS Photo Marathon leader)
Find your workcamp
Icelandic Experience
SEEDS main supporters