SEEDS 77. Viking course & Challenge Playground
21.08.2011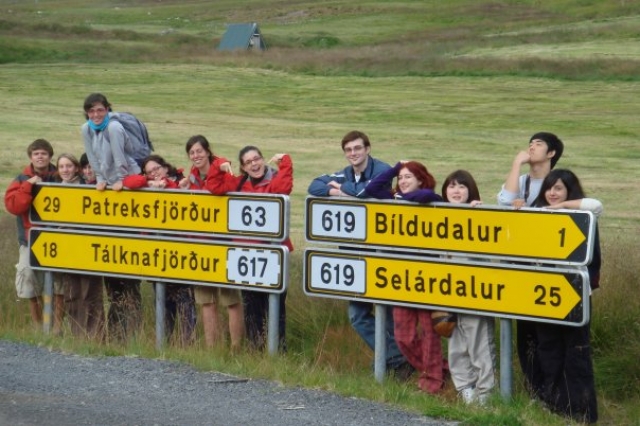 On the day the camp was to start I received the great news, that we are going to the far and remote Westfjords, to a location mostly accessible by boat or mountain hike.
We would be building bridges and gardens in an old and extremely distant farm. I was even more delighted when I saw that my short term volunteers shared the same excitement.
The journey there took about seven hours by car and one more hour by boat. While traveling by boat we were able to observe seals and orcas quite close to our boat. It seems those animals were as curious about us as we were about them.

We stayed in a house built in 1911. It is one of the 1st concrete houses in Iceland. We had a natural hot bath about 300m away. Our host introduced us to the interesting but not very delicious local food, such as sugar glazed slices of fried hagis (blood sausage). Work was hard, but very fun and creative. Our host showed us the basics and allowed us to improvise ourselves. My group and I myself loved this camp.
Domas MACIUNAS (SEEDS workcamp leader)
Find your workcamp
Icelandic Experience
SEEDS main supporters