SEEDS 98. Winter Photo Marathon
18.11.2011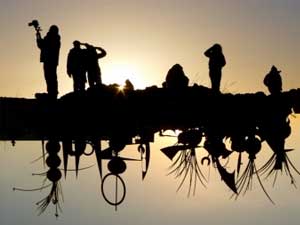 Did you wonder why you saw a bunch of people wandering around the streets of Reykjavik taking pictures of everything at the beginning of November?
Well those were SEEDS volunteers who came form all over the world to join the Winter Photo Marathon. For almost two weeks, the group of 14 volunteers took various pictures of Reykjavik street life, experienced night photography and improved their photographic skills. At the end there was a small exhibition of the best pictures too.
As well as photography they also enjoyed the busy city life, attending concerts, going to museums and cafes - simply enjoying the atmosphere of the Icelandic capital city. And do not forget the amazing trip to the Golden circle and Blue lagoon. It was simply a great time.
Veronika PARICKOVA (SEEDS environmental messenger)
Find your workcamp
Icelandic Experience
SEEDS main supporters