SEEDS 60. Unique West Fjords
17.08.2011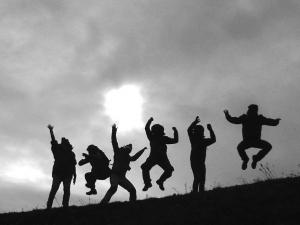 The West Fjords are one of the most beautiful and incredible places in Iceland!
We had the opportunity to spend two weeks in a guest house helping our host with the routine tasks of the place. Imagine waking up every day in a wonderful landscape in the North-West of Iceland, with the sea in front of you and work face to face with people from all over the world. And having fun together!
You will have the choice to take care of the guests, help in the maintenance of the guest house and to go outside searching for berries! In fact, you should know that during the end of the summer this area is completely covered by berries! Up on the mountain, near the seaside, everywhere you can easily find blue and black berries and…we eat all day long!
You will also help the host to make jam and juice with the berries that you had collected. He also gave us the great possibility to visit the nearby small island of Ædey. If you are lucky you might see a whale or a seal swimming in the fjord in front of the guest house!
Chiara FERRARI MELILLO (SEEDS environmental messenger)
Find your workcamp
Icelandic Experience
SEEDS main supporters