SEEDS 09. Island of Viðey: History, Nature & Art
08.06.2010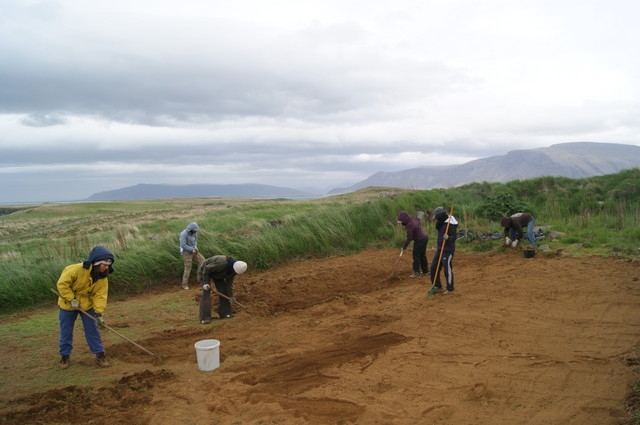 Nature, culture and fun are only a few words to describe our two weeks on Viðey island. Only four hundred metres of water are between Viðey and Reykjavik, enough to create an isolated oasis of peace and harmony, constantly escorted by bird concerts.
The first SEEDS workcamp on the island in the year 2010 was a seven person team from France, Austria, South Korea, Italy and Germany.
We took care of cleaning the coastlines, reactivating the vegetable garden, as well as helping out with the maintenance of the islands bicycles and historical buildings.
One might say we got quite some insight into Viðey 's stories and people. Our schedule was put together by our hosts Gulla and Jonas and inevitably by the weather (which was very pleasant with us!).
In between hiking, bird watching and exploring the hidden corners on the mountain bikes, we were able to see a Viking wedding, ride horses and enjoy the sunsets.
Being so close to the 'happening place' we didn't miss out on spending our weekends visiting Reykjavík. We enjoyed a free guided tour through the history by an interesting Icelander, discovered the flea market and took a peak the galleries around.
We also took time to do a whale watching tour and spend an afternoon in the blue lagoon. To sum up, Viðey is the most remote and isolated place of Reykjavík k downtown to enjoy the nature and history!
Find your workcamp
Icelandic Experience
SEEDS main supporters