SEEDS 15. Reykjavík & Ísafjörður: Culture from head to toe
28.06.2010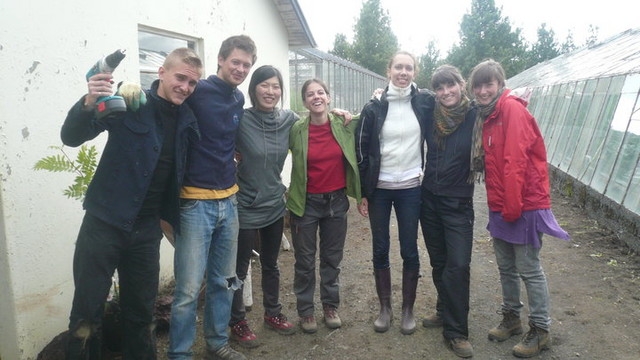 Work camp started in Reykjavik when we 7 volunteers from Belarus, Korea, Slovakia, Slovenia, Spain and United Kingdom met.
We helped out with a renovation of an old house meant for hosting future volunteers. In this time we thoroughly got to know the city, its sights, vibes and especially its thermal spas. After painting, assembling furniture etc. was done, next job awaited us, we organized small events at the independence day of Iceland, atmosphere was very festive and we enjoyed contributing to this wonderful celebration.
Next day we departed to a town 60 km away, named Hveragerði, famous for its hot river, picturesque views and endless hiking trails. This time we were working in a green garden, it was tough work, shoveling, removing weed, doing some construction work as well. After a hard day at work we relaxed in the local pool, went for a hike or just chilled in an amazing garden house where the house lady prepared the most delicious meals. We didn't want to leave the lovely locals, but there were more plans ahead of us.
We headed to Ísafjörður in the West fjords, charming little town in the fjords, famous for its annual classical music festival where we assisted with organization. We had the chance to attend all the concerts we wanted, we befriended many of Icelanders there and in the end we felt like we were on vacations despite all the hard work we've done, people were very grateful and we were very happy to see that.
Find your workcamp
Icelandic Experience
SEEDS main supporters