SEEDS 11. Reykjavík & Reynisvatn - Crafts of the Vikings (2)
14.06.2010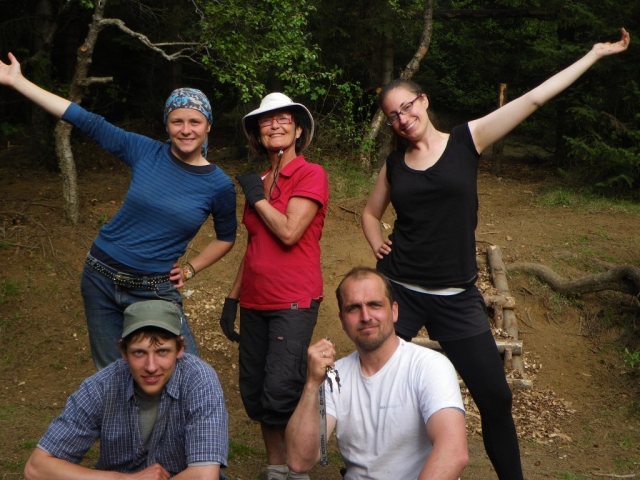 Once upon a time in May 30 our worcamp started. We were 4 people in the team from Finland, USA and Latvia.

During the project we worked in a playground near Reynisvatn (lake) in the suburbs of Reykjavik.

We were sawing, digging, building, using ropes and more, and more, and more... In those two weeks we managed to build a seesaw, stairs, a bicycle holder, platforms and a rope bridge. At the same time we made the playground beautiful and made it as safe as possible for its young visitors. The most interesting part was to build structures(seesaw and bicycle holder) by using only ropes and timber.
A very important part in this project was the communication with the local school-children who came to visit us and the playground almost every day. We had lunch together with and their teachers in the school nearby. It was a great possibility to glimpse into the life of a regular Icelandic school.
The first week concluded with a nice trip to the Icelandic forest to gather some timber for further construction needs. After that our host took us to Þingvellir (where the crack in the earth is). This trip ended with spectacular scenery in the closest mountains to Reykjavik.

In the end of the second week we went to cut turf in a place South-West of Reykjavik. Good prize for us was the amazing excursion in the evening - wonderful, typically Icelandic scenery with sea side, lighthouses, birds, natural geothermal area as quietness of the night and pastel colored sky above our heads twisted in never-ending natural saga.
Find your workcamp
Icelandic Experience
SEEDS main supporters