Building a playground! SEEDS 74. Reykjavík & Reynisvatn - Crafts of the Vikings (4)
06.09.2010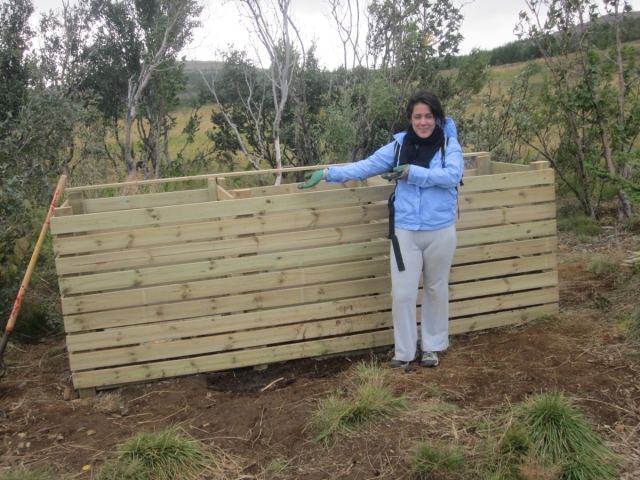 6 SEEDS volunteers from Portugal, Italy, Austria and the UK came together to participate in a camp in the Suburbs of Reykjavík The first task we undertook was planting trees with local school children. All of the trees have a very special meaning because each of one them is related to the child that planted it.

However the main task of this project was to continue the work of previous SEEDS volunteers designing and constructing an outdoor education facility, this included constructing a climbing frame out of wooden logs, making platforms and stairs for tree house set in the forest, lastly we cut nets to protect children from falling off the tree houses.

On the free days we took a trip to the town of Borganes where we walked around the beach while soaking up the warm Icelandic sun. Another day we visited a festival on the Island of Viðey where we went to see the John Lennon Peace Tower, the old house ruins, and drank a lot of Artic Thyme tea which had been harvested by another SEEDS group.

In the last day our host took us on the Golden Circle Tour at night, where we visited the amazing Geyser and Gullfoss, while there we barbecued fresh fish that we caught in the lake. We had an amazing time!
Find your workcamp
Icelandic Experience
SEEDS main supporters