Volunteers against lupina - SEEDS 21. Vatnajökull National Park & Reykjavík (1)
03.07.2010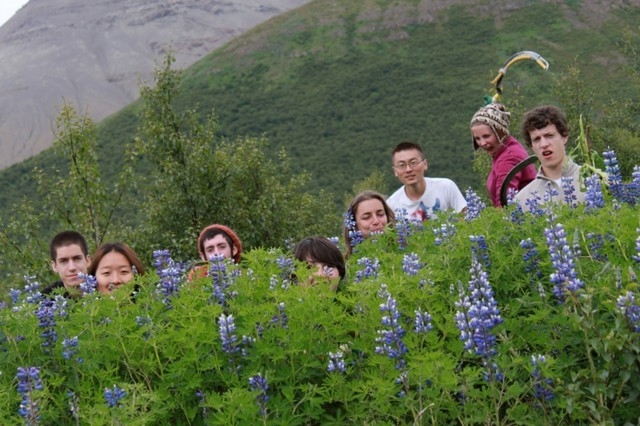 A crazy wind, an infinitive land, a valley made out of the stones, 8 volunteers in the middle of "nothingness land" and our adventure in the wild Iceland proceeds.
One week spent by fixing our new house in the centre of Reykjavik- Inventing furniture, taking care of the garden, enjoying the magic sunsets and sharing the meals from our different countries: China, Korea, Portugal, Italy, Canada, USA!
Then we went to spend our second week in Skaftafell: amazing place under the huge glacier Vatnajokull. We were involved in a scientific environmental project with the Ministry for the environment: we walked through the National Park to map it with GPS and then to remove the plants called Lupinus angustifolius.
This project promotes preservation of wild and native Icelandic plants in the area of Vatnajokull National Park. It was hard work but in the same time very interesting and funny too! It was great to collaborate with the guys from UST.
Find your workcamp
Icelandic Experience
SEEDS main supporters