SEEDS 31. Blues Festival & Nature in Ólafsfjörður
08.07.2010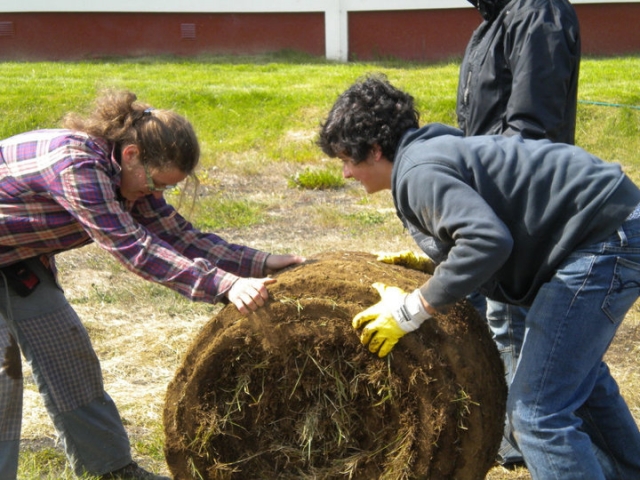 Ólafsfjörður ahoy! 12 SEEDS volunteers from Turkey, Korea, Italy, Canada, the Czech Republic, Poland, and Germany visit a lovely little fishing village in the north of Iceland to help with environmental projects.

We had the unique experience of staying in Ólafsfjörðurs old post office. How random and fun!

One of our hosts is the environmental manager for the municipality of Fjalla Byggth. He was very friendly and helpful. He even let us use his car from time to time to go to the next town to the swimming pool. Our other host was the organiser of the Blues Festival, a special yearly event for the town.

Our work varied greatly from day to day. We did turf cutting and laying for the local hotel and in return, the hotel provide us with a delicious lunch. We cut lupines, an invasive species in Iceland. It is a shame that lupines are invasive because they are beautiful purple flowers. To get rid of the lupines, we hiked up into the hills that surround the town and chopped down the flowers with a scythe. We spent one day in Siglufjörðurs' forest reserve, building hiking paths. We greatly enjoyed the beauty of the reserve and we all had a very nice, productive day.

In our free time, we enjoyed hearing the music of the Blues Festival. Icelanders are so passionate about music. It was wonderful to see such happy festivities in the little town.

Most of all, we enjoyed experiencing the splendour of our natural surroundings. This beautiful area in the north of Iceland is full of magic. Mountains rise straight from the calm waters of the fjords and the sunsets sparkle on the water. We all agreed that we would one day like to return to this special area.
Find your workcamp
Icelandic Experience
SEEDS main supporters