SEEDS volunteers travel back in time!
23.07.2010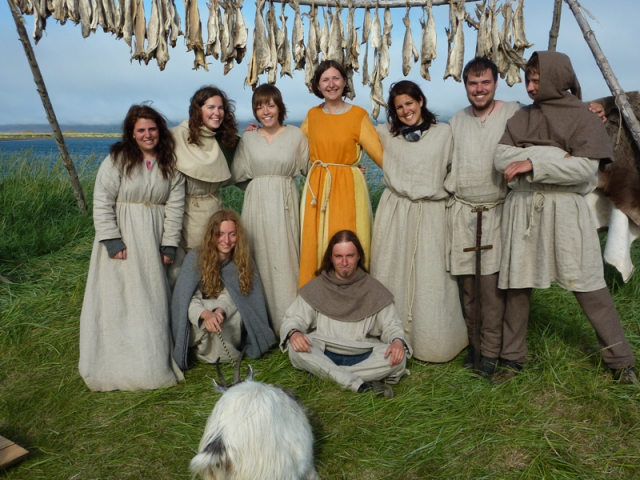 When 9 volunteers from Spain, Belgium, UK, USA, Russia and Latvia stepped into the minivan that transported them to their workcamp location, they were actually stepping into a time machine!
During the first week, we built a village of traditional Viking tents consisting of only natural materials: natural fabric, turf, wood and rope. In order to build the tent we needed to learn various crafts and skills such as rope making.
During the second week, the festival began and the gate to the past was fully opened! Literary in one moment the quiet, empty town of Gesir returned to its lively days of yore! Many craftsmen arrived, demonstrating their skills and selling their goods. Our host provided us with medieval clothing that we wore throughout the 4 festival days. From soup serving to parchment making, we participated in a wide variety of activities during the festival. Also, we were happy to demonstrate our new rope making skills to festivalgoers.
In our free days, our host organized unforgettable trips. We went whale watching, tried our hand at sea angling, visited the highlands, and saw the amazing lava formations and volcanoes of the Myvatn area.
By the end of the work camp we were all very happy to have stepped back in time and enjoyed the wonders of Viking life!
Find your workcamp
Icelandic Experience
SEEDS main supporters