SEEDS 51. Flateyri
12.06.2010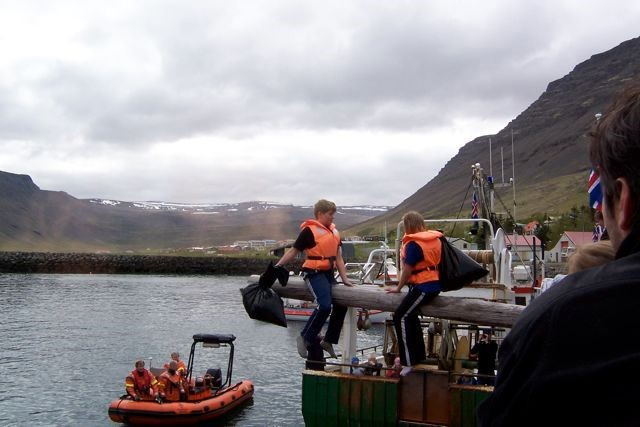 During the first two weeks of June, 4 volunteers from Portugal, Italy, Germany, and the Czech Republic volunteered in the beautiful remote region of the Icelandic Westfjords.

Flateyri is a small and charming fishing village that is next to towering, snow-capped peaks. During our stay, we helped in different community tasks such as taking care of gardens and doing renovation work. We enjoyed the particular beauty of this region by doing mountain hikes, kayaking in the fjords, swimming in the local pool, and simply by getting to know the locals.

Our workcamp coincided with the yearly sailors weekend (Sjómannadagur). This was an amazing experience for us. We participated in special games related to the sea; we competed in a rowboat race and battled with "pillows" on a plank over the ocean until the looser fell into the water. The locals we met invited us for meals and gatherings in their homes. We truly immersed ourselves in the local Icelandic culture. Last but not the least, we enjoyed nice weather and the unforgettable 24 hours of daylight.
Find your workcamp
Icelandic Experience
SEEDS main supporters