SEEDS 64. Photo Marathon Exhibition!
28.08.2010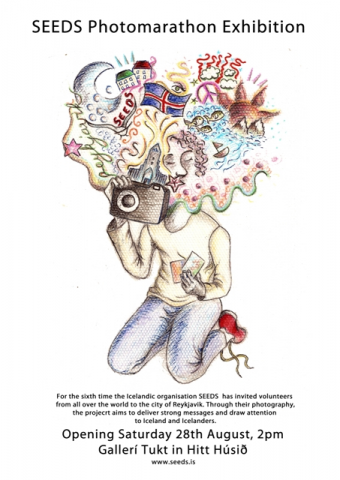 The work produced and the selected photos will be presented at a reception on Saturday August 28th at 14:00 at the at Gallery Tukt in Hitt Hitt Húsið, which will be opened by SEEDS volunteers and members.
The reception is open to the public and the exhibition continues for 2 weeks. Admission is free.
Find your workcamp
Icelandic Experience
SEEDS main supporters