SEEDS 24. Þórshöfn & Langanes - Happy days festivities!
19.07.2010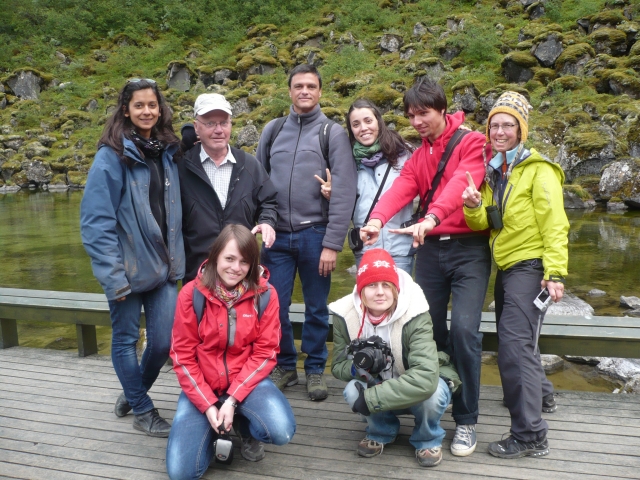 For the fifth time this year, the community of Þórshöfn and the Langanes Peninsula welcomed a group of SEEDS volunteers to help with local projects.
From the 4th to the 19th of July, 7 volunteers from Austria, Spain, Canada, Norway, Estonia, and Germany planted and cultivated trees, cleaned the local beaches, and helped out at the Happy Days festivities. We stayed in a local school and enjoyed free access to the sports centre. During our days of planting saplings, the Icelandic weather gods presented us with all they had to offer: everything from horizontal rain and dense fog to clear blue skies and sunshine.

As with many other SEEDS groups before, our host spent all his days at work with us. During our free time, our host took us on impressive excursions to the bird cliffs of the peninsula as well as to natural phenomena like the canyon of Ásbyrgi and the Dettifoss waterfall. We also went out on the sea with real local fishermen to catch some cod and haddock. On a nearby farm, we enjoyed riding Icelandic horses.

During the Happy Days festivities our group participated in concerts, fishing competitions, and provided international food at the big market place, at which all the local people had tables to sell and give away Icelandic food, cloth and handicrafts. All in all, these two weeks were as much fun for us as they were useful for the local community. We hope that many more groups will be able to enjoy time in Langanes!
Find your workcamp
Icelandic Experience
SEEDS main supporters