SEEDS volunteers fight against erosion and act as extras in a film!
15.07.2010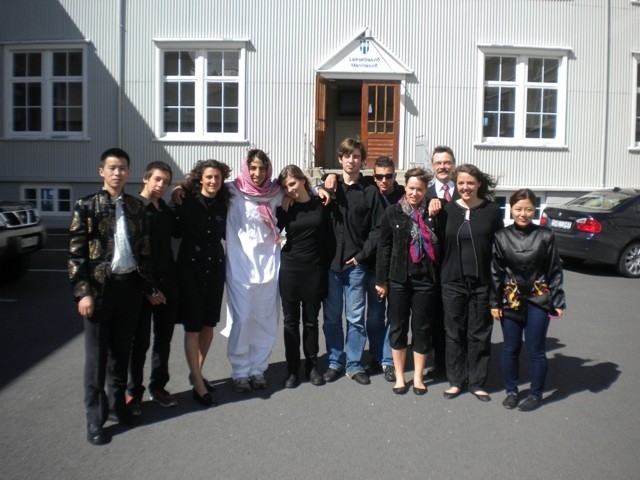 Nine SEEDS volunteers spent two amazing weeks in the Blue Mountains of Iceland. We were real soldiers in the war against erosion; we spread grass seed all across the Blue Mountain ski slopes to promote vegetation growth.
One of the most unique experiences of our workcamp was acting as extras in a film. We played the part of mourners for the funeral of a young poet. We dressed in black, 1960s-style clothing and we all tried our best to act very sad.
We greatly enjoyed getting to know our two wonderful Icelandic hosts, a poet and a scientist. Our hosts took us to exciting locations all over the south of Iceland. We saw puffins nesting in cliffs, bathed in natural hot pots, traveled the golden circle, and relaxed in the Blue Lagoon. From live poetry readings to individually thanking all of us at an awards ceremony, our hosts rewarded and appreciated our hard work.
The atmosphere of the group was always positive and by the end of the workcamp, we felt like a real family!
Find your workcamp
Icelandic Experience
SEEDS main supporters