SEEDS 29. Langanes Peninsula - The home of the midnight sun!
30.06.2010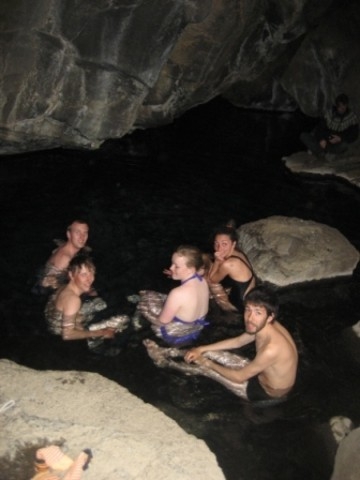 On the 16th of June, 7 volunteers began their 12-hour trip from Reykjavik to the home of the midnight sun: The Langanes peninsula. Over the following 2 weeks, we gained a great appreciation for Icelandic nature, culture and simple living.

Langanes is a place where ones soul cannot be any closer to nature. The ocean and mountains are so close that one can reach them simply by taking few steps. We were happy to begin work in such a beautiful place.

Our projects included cleaning the local beach, planting more than 8000 trees, preparing for a midsummer ceremony and acting as sheep in an artistic performance. While cleaning the beach, we found a few surprises: a barrel full of oil, a torpedo from a warship and a message in a bottle from 1995!

During our free time, we explored the whole Peninsula. We saw a great variety of birds including puffins! Also, out host took us to see many of the natural wonders of northeast Iceland. We visited Detifoss, the biggest waterfall in Europe and the dramatic cliffs of Asbyrgi.

One of our most memorable experiences was visiting a geothermal pool that is hidden in a cave. As we relaxed in the hot, clear water, we felt that we had were truly experiencing exceptional grandeur of Iceland.
Find your workcamp
Icelandic Experience
SEEDS main supporters