SEEDS 08. Isafjardardjúp: Nature & Fun in the Westfjords
01.06.2010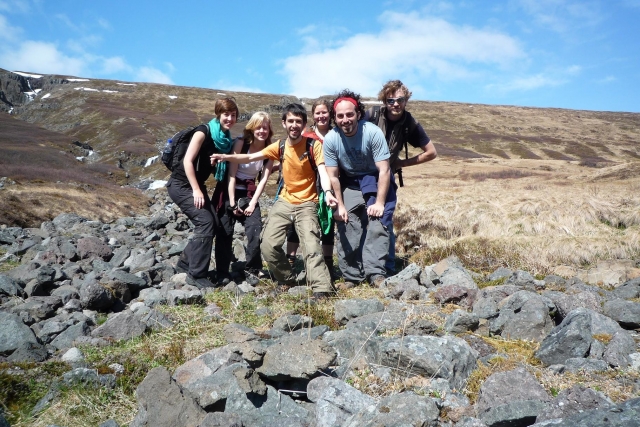 Between May 18th and June 1st, 8 volunteers from 7 different countries (Portugal, France, Czech Republic, USA, Australia, Sweden and Israel) volunteered at an isolated beautiful region of the Icelandic Westfjords. Here snow-capped mountains meet the deep blue waters of the Arctic Sea and the sun shines nearly 24 hours per day in the summertime. We were very happy to enjoy the dry and mild summer weather of this region!

Our work included painting a greenhouse, planting vegetables, renovation work and help with the kitchen. It was invigorating to do outdoor work in the nice sunny weather and within view of the beautiful mountains. We lived with an Icelandic family for two weeks and share meals with them. The food was excellent! Our hosts even provided us with ice cream and cakes!

During our free time, we kayaked in the fjords, went horseback riding, hiked in the valleys and bathed in the hottubs under the midnight sun. On one of the last nights, we organized the International Evening, where we all cooked food from our countries and played music together. Our group became very close and we had lots of fun playing group games and organizing environmental awareness activities.
Find your workcamp
Icelandic Experience
SEEDS main supporters