SEEDS 10. Þórshöfn - Langanes Peninsula
22.08.2006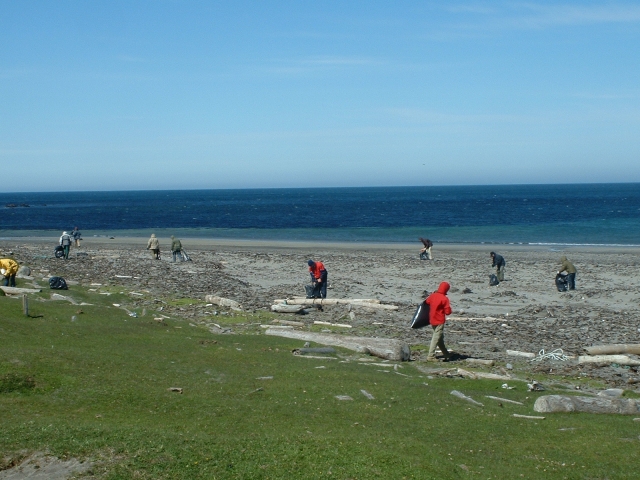 " Iceland is beautiful... yes, amazing country; I like it a lot, pure nature and a unmeasured beauty.
- Yes, but did you see the coastline at the Langanes Peninsula ?
- No.
- Come on, take your gloves and let us clean!"
And 13 courageous volunteers arrived after a long day (700 km with our favorite mini bus), ready to take care of those poor beaches. They were from Japan, France, Belgium, Germany and Spain. And yes, a hard work was waiting for us. A lot of trash all over at the beach; we shall buy more trash bags. Then let us go in the red bus, Akki (our local contact, our driver, our "everything", our fourteenth volunteer so) is waiting for us. Apart from cleaning up the coast line, we did some works in the village, when the weather was too bad.
And after a cold day, we needed a hot pot. What a pleasure to go in the hot pot after that. What a pleasure to go on a boat for fish-cutting as well. What a pleasure to see the most powerful waterfall in Europe. What a pleasure to enjoy the silence into a big canyon. But this is not a pleasure to see these trash everywhere; but after all, we are here for this. SEEDS volunteers cleaning up the Icelandic coastline! Slowly and long-lasting task but rewarding and fulfilling after seeing the achievements of our voluntary work!
Find your workcamp
Icelandic Experience
SEEDS main supporters