SEEDS 09. Eskifjörður
30.08.2006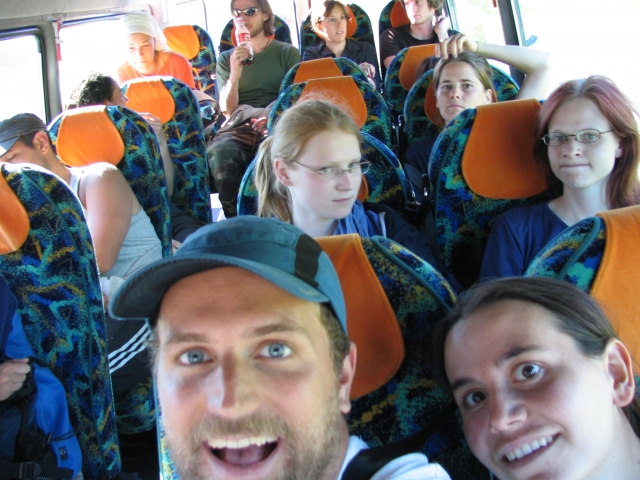 ...who is missing?...nobody, he was the last one!!!! sure?...yes, 3 Spanish, 3 Germans, 3 Japanese, 3 French, he was the second Italian and you...so come on, bus is coming!

...15 volunteers decided to spend two weeks of their lifes in the small town almost at the end of the world...
...what are we going to do?... take out luppina, build a hiking path, arrange a garden...
...rakes, vigour, shovels, motivation, wheelbarrows, endeavour, tons of sand, fun...
...just working?... no way... swimming pool, exploring expeditions, games, hikes, music, pool, jokes while waiting for the bus, origami, creativity...
...and the end?... grateful locals and unforgettable moments for volunteers...Do you want to check more about the great time this 15 International volunteers had in Eskifjörður, then visit our galleries or contact us!
Find your workcamp
Icelandic Experience
SEEDS main supporters