SEEDS 06. Sólheimar
South West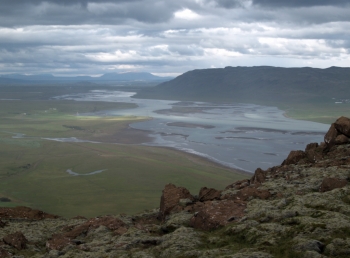 From 19.07.2006 to 02.08.2006
Type:
Agriculture / Environmental
Number of volunteers: 12
Language: English
Accomodation: Community's sports centre - mattresses on the floor
Participation fee: 140 EUR
Extra: Free entrance to the local swimming pool, hot pots and fitness/sports centre.
WORK / PROJECT: Volunteers will have the opportunity to work in the Eco-village of Sólheimar in two main sections: Either working with the forestry department of Ölur or in the vegetable organic-growing greenhouses of Sunna. At Ölur, the forestry, the work will range from taking care and transplanting trees to actual reforestation work in the surrounding area. While in Sunna, the work focuses on growing organically vegetables as harvesting tasks.
ACCOMMODATION: We will stay at the community's sports centre and we will sleep on mattresses on the floor. A warm sleeping bag is strongly recommended. Volunteers will be in charge of breakfast and dinner, while lunch will be served at the local restaurant.
LOCATION: At an hour's drive from the Icelandic capital Reykjavik, lies the village of Sólheimar in a valley amidst hot springs. That in itself doesn't make this town stand out, yet Sólheimar is a special place with special people. Founded in 1930 in southern Iceland by an idealistic Icelandic woman, Sesselja Sigmundsdóttir, a follower of the anthroposophist Rudolf Steiner, Sólheimar may well be the first community where so-called able and disabled people live and work together, and also the first eco-village. The community is self sufficient, and has both worldly and spiritual aims. The core idea is to create a harmony of tradition with new technologies that responsibly utilise natural resources. Today, Sólheimar is a charming village of about 100 inhabitants, renowned for its international, artistic and ecological atmosphere, and prides itself on its varied cultural, social and sporting activities. It is pretty much self-supporting and also home to the Jurtagull Herbal Soap Factory, producing handmade soaps and shampoos from Icelandic plants, a Candle factory, a Weaving Workshop, an Art Workshop, and a Carpentry Workshop, which creates items hand-crafted from wood, including children's toys and musical instruments. There is a small farm with calves and chickens, Ölur, the only organic reforestation centre in Iceland, and Sunna, an organic cultivation centre.
LANGUAGE: English will be the official language in the camp.
TERMINAL: Closest International Airport: Keflavík (Reykjavík), KEF. Closest bus stop is Minniborg.
Find your workcamp
Icelandic Experience
SEEDS main supporters