SEEDS 05. Hvammstangi
North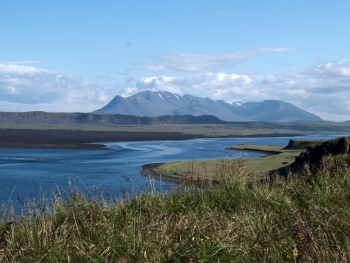 From 12.07.2006 to 31.07.2006
Type:
Environmental / Arts
Number of volunteers: 8
Language: English
Accomodation: Local community house - former boarding school
Participation fee: 140 EUR
Extra: Free entrance to the local swimming pool will be provided and excursions in the area will be arranged for participants in the workcamp.
WORK / PROJECT: Seeds Iceland cooperates with the local communities in the county of HúnaÞing Vestra. We will work during a youth arts festival held in Hvammstangi and also with the local office in charge of environmental matters. Volunteers with any kind of artistic skills are more than welcome and the organizers of the festival will try to involve them in the programme of its activities. Volunteers will work also planting trees and maintaining hiking trails in the area.
ACCOMMODATION: Volunteers will be hosted in a local community house or in the former boarding school. Facilities to prepare and cook meals are available.
LOCATION: Hvammstangi is the most densely populated area in the west Húnaþing County. It has a population of 580 people and it is located about 250 Km north from Reykjavík. Trading has taken place at Hvammstangi for over 50 years and the Trading Museum by the harbour displays this history. Hvammstangi has a good harbour and shrimps are the main fishing industry along with small fishing vessels, processing of agricultural products, tourism and various other commercial undertakings. The dairy's main product is a medium mild cheese, which is probably the most popular one on the Icelandic market. The fish processing plant is one the most advanced in the country and so are the meat processing plant and its abattoir.
The largest knitting and sewing factory in the country is located in Hvammstangi. In Hvammstangi are many specialised small businesses e.g. cosmetics and cooling products production, a goldsmith, a plastic bag manufacturer etc. Bardúsa, a crafts hop, offers very ambitious and equally beautiful handcrafted goods. The cultural life in Hvammstangi is also very diverse it offers choirs, a drama society, the Kormákur sports society, a community centre for young people - to name but a few.
From Hvammstangi is only a short travel to Vatnsnes with a wealth of varied historical sites, beautiful scenery, great views of the mountains at Strandir and last but not least a seal habitat within easy walking distance.
LANGUAGE: English will be the official language in the camp.
TERMINAL: Closest International Airport: Keflavík (Reykjavík), KEF. Closest bus terminal is Hvammstangi.
Find your workcamp
Icelandic Experience
SEEDS main supporters