SEEDS 02. Þórsmörk & Landmannalaugar
Highlands / Interior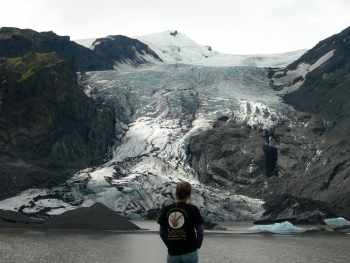 From 05.06.2006 to 16.06.2006
Type:
Environmental / Construction
Number of volunteers: 10
Language: English
Accomodation: Mountain huts
Participation fee: 100 EUR
Extra: Remote places located in natural reserved areas of extreme beauty.
WORK / PROJECT: At this project we will cooperate with Icelandic touring/hiking associations and volunteers' task will be mainly focused on construction, maintenance and marking of walking paths and hiking trails. Additional work might include maintenance of the mountain huts administrated by the associations in the Icelandic highlands. The first week will be spent in Þórsmörk and the second one in Landmannalaugar.
ACCOMMODATION: Volunteers will be hosted in the mountain huts of the associations, basic facilities are provided. We will sleep on mattresses on the floor and a warm sleeping bag is strongly suggested.
LOCATION: Þórsmörk is one of Iceland's brightest pearls in the string of beautiful areas of the country, surrounded by rugged and beautiful mountains, glaciers and glacial rivers, decorated with small birch woods and silver lined with humming brooks. It is rather difficult to describe the charm of this area. It has been tried in the already existing literature with various results. The Icelanders appreciate Þórsmörk (The Forest of Þór) very much and visit it frequently the whole year round. Quite a few brooks and rivers have to be forded to get there and no-one should attempt that without the company of experienced people. Inevitably gazing at the mountains will force you to return to childhood - at least a bit. Only children speak of "yellow", "orange" or even "purple" mountains. These however are the appropriate terms to describe the colorful mountains at Landmannalaugar (the hot spring of the country men). While wandering through this intoxication of color, you' will come upon Icelandic moss fields, meadows of wool grass, steam springs, and bizarre lava formations, where various blossoms defy the raw climate. Here you also find a rare orchid, which only exists in Iceland and in the Rocky Mountains. This all leaves lasting impressions. Landmannalaugar is a highly interesting place in geological sense but also for its history and vegetation. Most important though is the beauty of the surrounding. Such a multiplicity of colours and shapes are not to be found in one other place in nature. This fact and the comfortable natural bath have made Landmannalaugar the most visited spot in the uninhabited areas of Iceland. A big number of walking paths is especially popular. The hot spring nevertheless is almost always full with people, like a constant international congress.
LANGUAGE: English will be the official language in the camp.
TERMINAL: Closest International Airport: Keflavík (Reykjavík), KEF. Closest bus terminal Hvolsvöllur.
Find your workcamp
Icelandic Experience
SEEDS main supporters