Pick up tons of trash along the coastline
12.11.2020
English version of the article published on October 27, 2020 from Kolbeinn Tumi Daðason on visir.is:
Pick up tons of trash along the coastline
Twenty volunteers from the voluntary organization SEEDS, the Blue Army, employees of several companies and embassy representatives collected about 700 kilos of plastic waste on the coastline from Herdísarvík to Viðarhellir.
The group has recently gone on daily cleaning trips on this fifteen kilometer section near Selvogsvita, Strandakirkja and Þorlákshöfn. About six tons of litter, mostly plastic, have been removed from the beach, according to Oscar Uscategui at SEEDS.
The intention is to continue cleaning these and other coastlines that are full of rubbish and contaminated with plastic. He points out that those who are interested in getting a group from SEEDS volunteers to a party in their area can get in touch with project verkefnastjori@seeds.is.
Link of the article:
https://www.visir.is/g/20202029883d/tina-fleiri-tonn-af-rusli-vid-strandlengjuna?fbclid=IwAR2tzF7tcbSK0w0E4VTju0pbNi2V1oj0gVUcKuvNyHxOfD0ncheiw0mnZ6I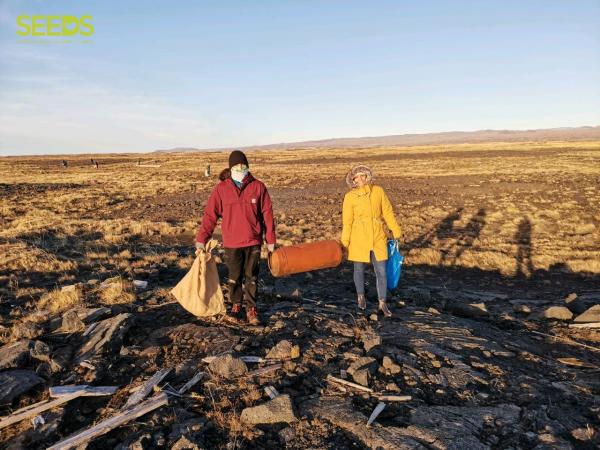 Find your workcamp
Icelandic Experience
SEEDS main supporters