SEEDS 06. Sólheimar - South
02.08.2006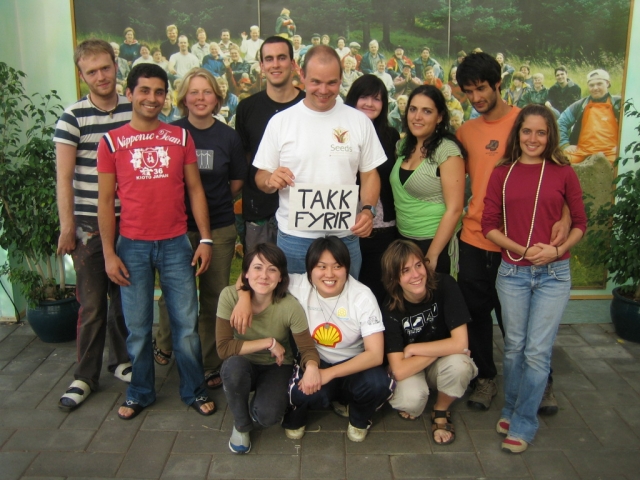 Sólheimar is an eco-village situated in the South of the country.
Unique place in Iceland, Sólheimar produces organic vegetables, candles, wood objects, etc... Disabled and not disabled people work and live together. During 2 weeks and with a beautiful weather, 12 volunteers from different horizons (Czech Republic, Spain, Wales, France, Italy, Puerto Rico, Hungary, Germany, Japan) came to this special village to live and to work together, and also to share many things.
The work was: painting, helping in the forestry and helping in the greenhouses. In the forestry, they produce organic trees; so we had to take care of them, in removing weeds for example. In the greenhouse, they produce tomatoes, potatoes, peppers (totally organic of course). The group had the chance to go to see Geysir, Gulfoss, Thingvellir and also a concert of Sigur Rós in Reykjavik.
For more on the village, please visit www.solheimar.is and for an insight on our International workcamp, you can viist our gallery or contact us.
Find your workcamp
Icelandic Experience
SEEDS main supporters