Environmental discussion mode on
09.03.2023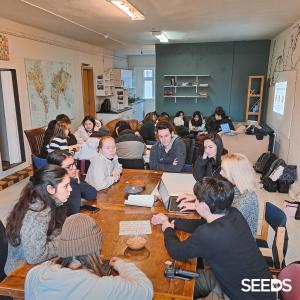 Environmental discussion mode on.
The main goal of the discussion is to share our knowledge with everybody. We all learn from each other and we all have different experiences and topics we are good at. You can drop any idea or comment and together we can go into detail. Having a safe space to think, talk and discuss should never been taken for granted.
These are the topics @eni_bartfai covers while facilitating her workshop.
▪️ What can different generations do in their daily life to tackle climate change?
▪️ Which trends/ techniques/ policies you have in your country that you think other nations could also adapt to?
▪️ How to make environmental awareness more attractive?
▪️ Who is your hero? (from the country of origin)
The action tells more than words.
Find your workcamp
Icelandic Experience
SEEDS main supporters