Intercultural dinner of SEEDS 009.
04.05.2022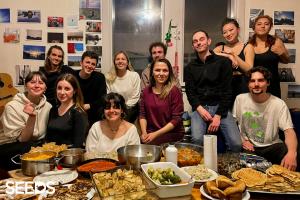 What an exciting evening! Our volunteers from our camp SEEDS 009.

Environment & Photography - Spring in Reykjavík organised an intercultural dinner consisting of traditional meals from nine different nationalities. This experience was not only very educational and inspiring, but also super yummy! Everyone was able to present their dish and introduce the cultural significance behind it.

It was truly a bliss for the taste buds and as always, a lot of fun getting to know more about each other.
Find your workcamp
Icelandic Experience
SEEDS main supporters