SEEDS 03. Sólheimar. Eco - Village
08.06.2007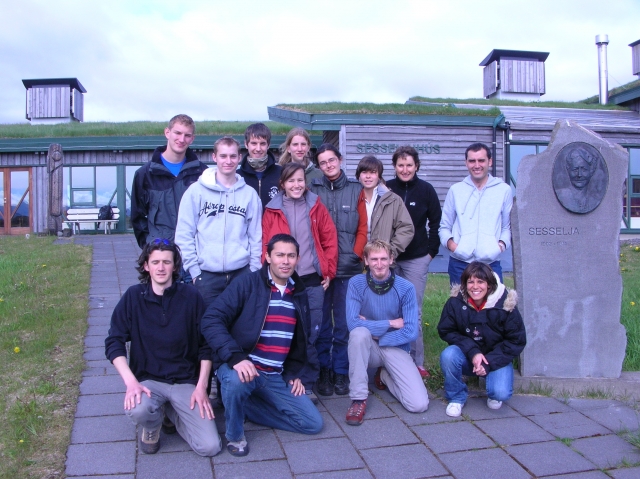 A new group of 12 SEEDS volunteers have arrived to the village of Sólheimar!
Yesterday, 12 youngsters coming from France, Hungary, Italy, Portugal, Slovakia, Spain, The Netherlands and United Kingdom; came to the Eco-Village of Sólheimar in the South of Iceland to undertake a short-term voluntary service with the community under the SEEDS' programme of work-camps for this summer 2007.
It is the third project of SEEDS starting this summer and the volunteers will have the opportunity to work in different sections as follows: Landscaping and different tasks on the green areas; renovation and maintenance works in some of the buildings; and in two workshops: The forestry department of Ölur or in the vegetable organic-growing greenhouses of Sunna.
At Ölur, the forestry, the work will range from taking care and transplanting trees to actual reforestation work in the surrounding area. While in Sunna, the work focuses on growing organically vegetables as harvesting tasks.
For pictures on the project, please visit our galleries section!
For more information on the village go to http://www.solheimar.is
Find your workcamp
Icelandic Experience
SEEDS main supporters